Welcome back. Have you been keeping up with what's been going on in the poker world? I didn't think so. Shame on you.
ESPN ran some sort of COUCH POTATO CONTEST. The winners (Go Cats!) say poker reruns on TV were an essential part of their sedentary success.
RUSSIA has banned online gambling and poker.
But ITALY has gone the other way, with online poker officially becoming legal this week. The country is now preparing to auction off 17,000 gambling-related licenses. Coming soon: the first-ever quadrillion-lira raise.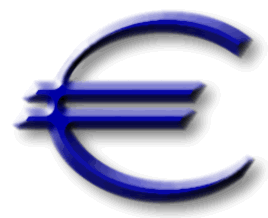 So what-da-fug is going on in EUROPE? Newsweek has a solid article about what amounts to a multi-government shakedown of our favourite multibillion-Euro industry. It is shamefully hypocritical kinda funny when the French arrest people not for doing something wrong, but for doing something first.
To some extent, it's not too different from what went down in the UNITED STATES in 2006. Here's a great wrap-up of the most significant War on Poker (and online gambling) battles of the year.
And here's the YEAR IN REVIEW from the European business perspective as changing game situations accelerate the passing of chips amongst the moguly cyberpoker set. Telling.
If you haven't read it yet, be sure to check out ALLYN JAFFREY SHULMAN'S journalistic chat with the president of the AMERICAN GAMING ASSOCIATION. She provides a great behind-the-scenes glimpse how a bad anti-poker law really came to be. Part 1 here. Part 3 here.
Meanwhile, a GERMAN COURT is saying the country needs to update its laws to handle the new face of online gambling.
Speaking of courts, a BALTIMORE company is suing the SEMINOLE INDIANS and the HARD ROCK CAFE people, accusing the two casino entities of business collusion.
And JAMIE GOLD is still waiting for a Las Vegas court to decide the fate of half his WSOP winnings. According to the judge, who recently denied Gold's motion for injunctive relief:
"His [Gold's] actions, in the court's view, do not give the plaintiff [CRISPIN LEYSER] much assurance that the money would, in fact, be available in the event of a judgment in his favor," Hunt said. The judge also commented that Leyser is likely to win his claim to the $6 million, saying, "The likelihood of success weighs on the side of the plaintiff [Leyser]."
An AMATEUR poker tourney in COPENHAGEN, DENMARK has run into legal troubles, even though no money was involved. The winner of the tourney was actor MADS MIKKELSON, who played a JAMES BOND bad guy in "Casino Royale" — and now he reportedly has to pay a fine.

So with so much going on across the poker pond, the place to be this January happens to be TUNICA — the World Poker Open is kinda like the Winter Olympics to the WSOP's Summer Games. Lots of Batfaces will be there, along with plenty of pros, donkeys, and fish.
The place not to be, online at least, is apparently POKERROOM.COM, as the 2+2 FORUMS are calling out the site on an alleged tournament bait-and-switch. Would be bad enough to change the prize pool before cards go in the air. But taking money away from the winner as if he were ZEEJUSTIN? Very uncool — and presumably costly in the long run.

A while back BILL RINI did some funny (and spot-on) separated-at-births. Another good one: CAN KIM HUA and KIM JONG IL?
By the way, not sure if Pokerati ever told you, but IGGY came out of retirement. He's blogging with LINDA GEENEN'S estimable gang over at PokerWorks. And those of you who are into watching sweaty semi-naked men grinding on each other to the point of exchanging body fluids should check out Iggy's new Ultimate Fighting blog.
UPDATE: Iggy has more on the PokerRoom scandal, and the response from the site's FOUNDER, who is apparently dismayed at the internet vitriol. NOTE: Money winners have since been un-unrefunded their winnings as per DAMAGE CONTROL.
AMY CALISTRI has a good article (notably labeled as "opinion") on PokerNews about the NFL's role in passing the UIGEA.
UPDATE: Holy shit, Amy's gone to PokerWorks, too … and so has Change100! And Joe Speaker and Maudie! With Linda's growing collective of real talent, might we be seeing the emergence of a true competitor to CardPlayer? At a minimum, the woman trusted to handle some of the biggest pots in history has assembled an diverse array of voices that matter … and might be setting a standard for a new and credible form of alternative alternative media in the process.